An All Season Alaskan Lodge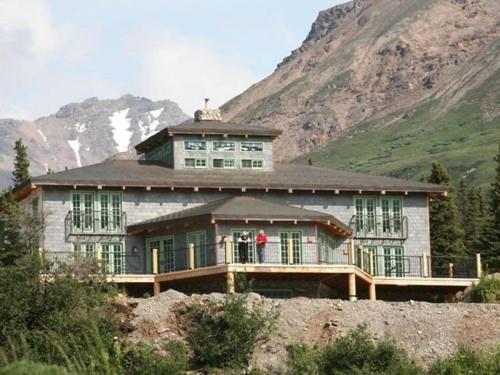 The Lodge at Black Rapids is a unique Alaskan property that combines accessibility with unspoiled wilderness in the heart of the Alaska Range. The Lodge promises the outdoor enthusiasts everything they hope to experience—glaciers, mountains, wildlife in a fresh, clean environment.
RESTAURANT: The lodge has a full-service restaurant serving three meals a day with home style meals for our guests and to the public! For your information, there is not another restaurant within 40 miles of the lodge. The good news is we serve extraordinary and delicious food, prepared with fresh and local ingredients. Meals are served three times a day, breakfast, lunch and dinner. We can accommodate late check-in's and dietary restrictions (1 week notice please). Meal costs are not included in summer or winter room rates;
Restaurant open year round
Our bar serves wine and beer (Alaska style).
Please call for reservations at 907-388-8391.
View the northern lights in the spring or fall from our incredible Belvedere lookout!
Overlooks the famous Black Rapids Glacier
Highway & air accessible
Private Baths
Heavenly Beds
Private party rates available
Retreat, wedding and small conference availability
Adventures into the Alaska Range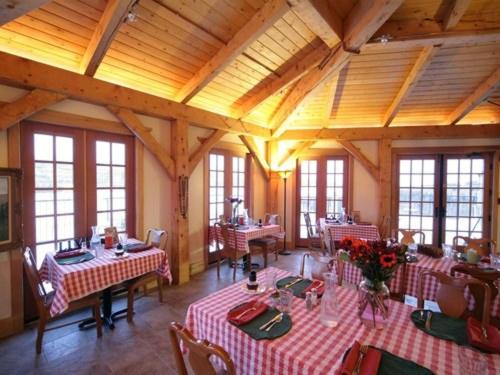 We the owners, Annie & Mike Hopper along with our children Huckleberry Jack and Katie Marie opened our 7300 square foot timber framed, handmade lodge in 2009, after 10 years of construction. We built the new lodge on the bluff overlooking the Black Rapids Glacier and Delta River, and began the restoration of the 100 year old Black Rapids roadhouse located on the road below the lodge.
Our stories are told throughout this web site. As you can imagine, we encountered many kinds of challenges and wild weather strengthening our resilience in life, while building a true respect and love for the Alaska Range. Most stories are best told by our fireplace on a long winters day! The support of our families, friends, Robinson and Associates and Mt. McKinley bank have made this all possible.
In the spirit of gratitude, we have built our lodge as a place of transformation, renewal, abundant with adventures, silence and easy hospitality. The backyard holds easy assess to waterfalls, mini-grand canyons, wildlife, mountains and great winter skiing/snowshoeing. The front yard holds easy access to wild rivers, glaciers, mountains and a wilderness we like to call "the real Alaska." Join us as we explore new unknown wilderness. Let us share what we have found here, with access to the areas around Mt. Hayes, the Black Rapids Glacier and trails throughout the Alaska Range.
ADVENTURES FOR ALL SEASONS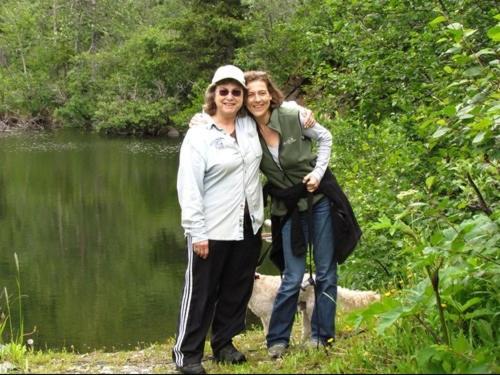 We are happy to arrange guided activities in the areas surrounding the lodge. Summer excursions include fight-seeing excursions, hiking canyons or to waterfalls or ice caves, fishing and more,
Winter excursions include skiing, snowshoeing, snow machining and above all, dog mushing! When in Rome....
*All adventures can be purchased individually
*Rates can vary, call for pricing
Adventures tours include geological, cultural, fauna and wildlife education.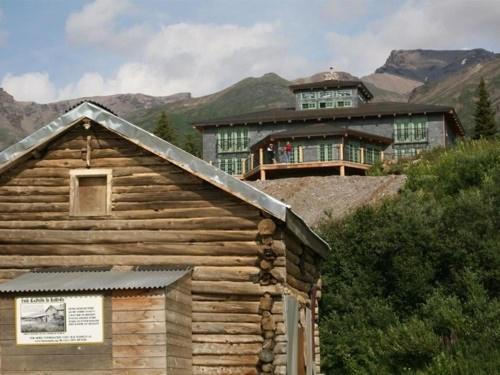 We have many trails around the lodge. Our guests enjoy guided, or hike independently. The trails are very accessible, and marked as beginner, intermediate and expert. Local maps are provided.
Many creekbeds near the lodge bring access to amazing terrain and views above timberline, or quiet walks on lovely trails. An evening walk to the Delta River or strolling through the historical Rapids Roadhouse just below the Lodge on the Richardson Highway. Walk with us through Alaska's gold rush history and enjoy rustic roadhouse stories. Enjoy the geological wonders of this area, fauna and wildlife! Alaska wildflowers are abundant all summer.
*See Adventures Tab for year round adventures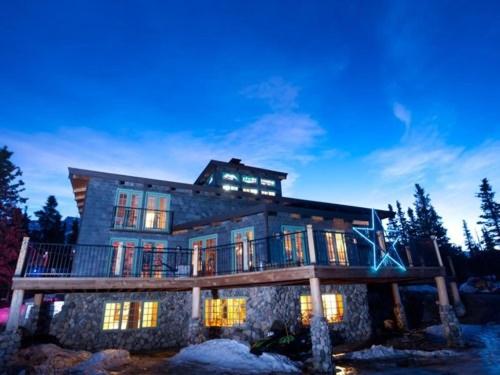 Amazing Michael Dinneen photo!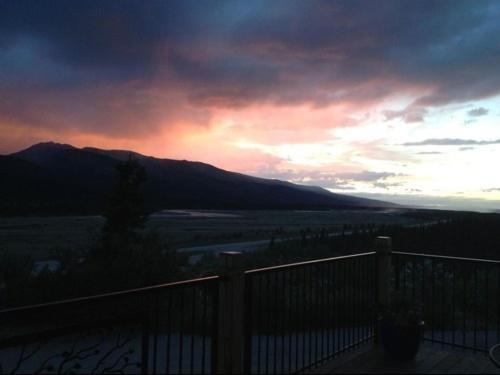 Nothing like our sunsets!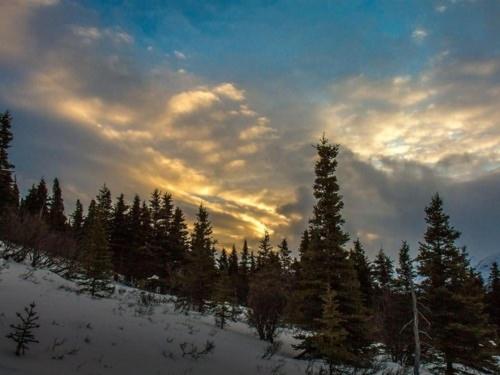 Michael Mclean photo!
Our ROWDY!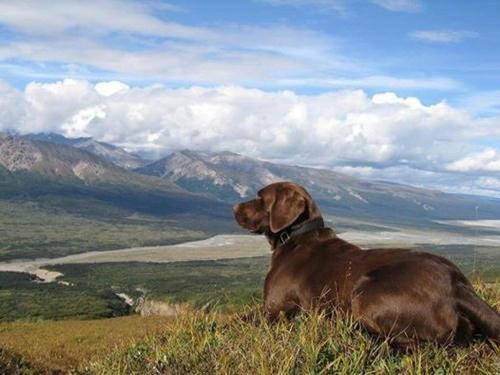 Alaska is a very dog friendly state and we are no exception. Meet our beloved Rowdy who recently passed away in an avalanche. He was the best guide dog for our guests and we miss him terribly. We do have a dog friendly room and welcome well behaved pets!